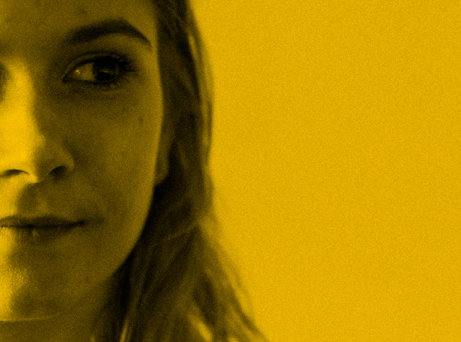 Frality
Solo (choreography and performance)
The solo was inspired by the photography of Stina Brockman. It is a journey through 6 selected works by the Swedish photographer, subjecting them to analysis and observation regarding energy, tension, body architecture and feelings. The body in Brockman's works is undefined, blurred, restless and frozen in infinite motion. The process of creating the solo was to reflect on visual inspirations, incorporate them into one's own process and embody the feelings they bring, as well as address one's own experiences of vulnerability. Wandering through the 6 subtitles/states – slapping, settling, acquiescing, dispersing, generosity, collapsing – forms the structure of the performance. Movement and the body take them into the inner world of the experience of vulnerability without defining it pejoratively or subjecting it to judgment. Operating with and without sight and giving the lead to the other senses is one of the strategies used in the solo.
in the middle of the room
Performance
The theme of my performance is a combination of the hardness of granite and the softness of the body, accompanied by selected excerpts from the book Extraordinary Bodies: Figuring Physical Disability in American Culture and Literature by Rosemarie Garland-Thomson. The construction I set on my back, on the one hand, restricts movement and reactions to what is happening around me, and on the other hand, every twitch shatters this construction. The excerpts from Garland-Thomson's text not only refer to the experience of disability, but above all to the position of the so-called normate, that is, a narrow group of people considered normal, around whom our reality is organized. The falling stones are a symbolic rejection of the position of the normate, their burden, stresses and limitations.