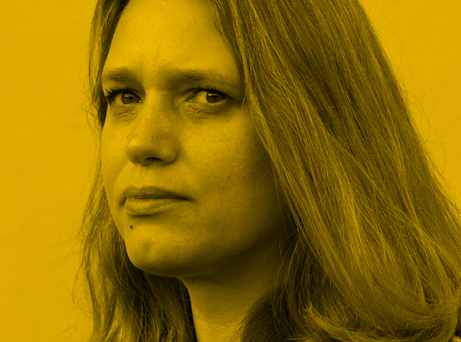 Roses
Site-specific installation
Roses growing in front of the palace, evenly trimmed for the winter, testify to the gardener's attentive care. However, the events we are currently witnessing make me reconsider this idyllic view.
In the face of the war, the cut roses became for me an image of brutal decapitation, evidence of change, a testimony to both painful history and today's times. I marked the site of the decapitation with spiky candles. The work is a memorial and at the same time a prayer for peace.
Obliteration
Site-specific installation
The walls of the palace are decorated with engravings – historical genre scenes. I covered them with sandpaper. Now it is the sandpaper that is set in gold frames.
We are witnessing the obliteration of values, attitudes and foundations. We increasingly exalt gibberish, rashness, friction and destruction. I see man as inseparable from the world that surrounds and shapes him. In trying to obliterate the truth, we only obliterate ourselves.