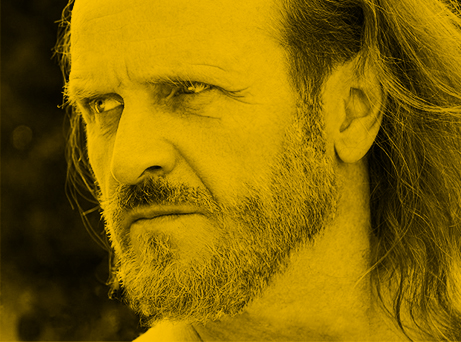 Maciej Albrzykowski was born in 1960 in Zakopane.
He graduated from the Antoni Kenar State School of Fine Arts in Zakopane.
Studies at the PWSSP in Wrocław completed with a diploma in sculpture under the supervision of professor Feliks Kociankowski in 1986 and drawing under the supervision of professor Leon Podsiadły.
From 1986, he was employed at the PWSSP in Wrocław in the drawing studio run by prof. Leon Podsiadły. University professor since 2014. Currently, he runs the studio: Sculpture studio (diploma) and Intermedia for the fourth year of sculpture. Artistic disciplines and strategies: sculpture and derivative actions: object, installation, enwiromance, performance, anonymous interventions in public space, drawing, photography, film, design. Participation in all types of individual and collective presentations. Moreover, he undertakes activities popularizing art. The aim of the recently launched series is to extend the spectrum of "art" to "niche" artists. Releasing the recipient from the current of the regulated river, one of the art rivers.
ARTIST STATEMENT
I was shaped by a changing reality. Several economic, maybe even philosophical, epochs. And a specific place on earth, aggressive nature and expressive culture towards which it is impossible to be indifferent. There I began to see ordinary BEAUTY and look for it in all aspects of existence. Many years, many changes. The sentiments and awareness of the collapsing (despite modifications) of such a laboriously built model remained. I understand the inevitability of changes resulting from development (nature), but I also know that I do not have to follow all of them or even accept them. They exist, it is their right – nature. Happiness and a curse of future generations.
Perhaps now the effects of my work are only a reflection on the passing, a reflection so unfashionable. But I still want them to have a form that is soul-friendly and pleasing to the eye. Are they also meant to serve you? It would be good if they cooled down bad emotions, that they would help to distinguish them at all. That they would give an impulse to look from other than our only right side. Otherwise, only Eve will remain alone.
After some time:
It will. Eva will have it all, and this "all" will be perfectly balanced, maybe "0-1" and stable. Will she then be as lonely as Adam used to be?