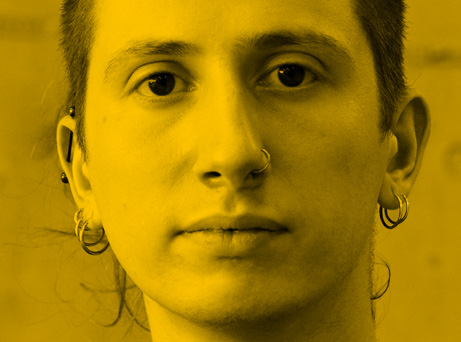 (b. 1995, Athens, Greece)
He is currently a PhD student in the Doctoral School of the Eugeniusz Geppert Academy of Art and Design in Wrocław. He obtained a Master's Degree in Printmaking under professor Xenophon Sachinis at the Aristotle University of Thessaloniki. He is a winner of awards and honourable mentions. He has taken part in over 70 group exhibitions and competitions internationally. He has participated in various international conferences, symposiums and workshops.
ARTIST STATEMENT
I see myself as an arbitrary explorer, a chance traveller in the realms of memory. My artistic research focuses on understanding, interpreting and demonstrating how memory is formed, transformed and nested in its collective and individual environment. Perceiving it as a repository of collective experience, I am specifically interested in its construction, deconstruction and misconstruction. In my practice I incorporate both traditional and experimental printmaking techniques in creating 3-D objects, installations, artists' books and prints, often embodying social and political context.